Our Values
Developing young people who hold respect for the world and people around them is central to our vocation at Woodside.
We want our pupils to leave Woodside embracing the core values that are linked to a successful life, both in terms of developing and achieving personal goals as well as the ability to positively contribute to the world at large.
With this in mind, the school community has developed Seven Life Values which we believe are essential for our children to succeed in the manner mentioned above.
They are; Confidence, Responsibility, Kindness, Respect, Determination, Independence and Honesty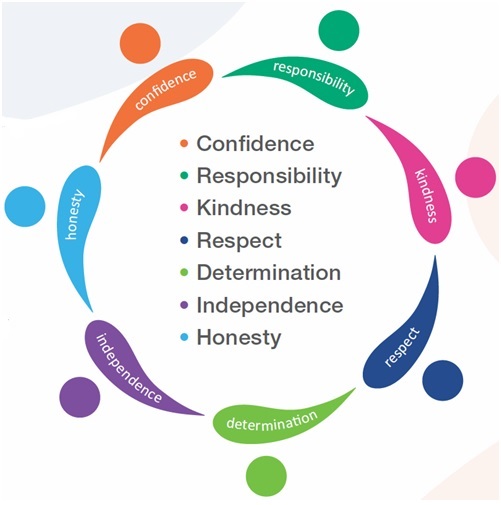 We issue all new parents with a home school agreement to reflect these life values. Parents, pupils, Governors and staff have all contributed to their respective section of the agreement. This has now been signed by every pupil, parent, staff member and the Chair of Governors. From now on, the form will be signed by all new Woodside pupils.
This agreement forms the heart of our school community! It symbolises us all coming together as one to support our children in their journey towards becoming successful young adults.