Nursery Fees & Blossom App
Baby Room - Confident Grasshoppers
Fees for 50 weeks - please see below.
2-Year-Old Provision - Kind Caterpillars & Independent Dragonflies
Fees for 50 weeks and 15 hours stretched - please see below.
3 & 4-Year-Old Provision - Responsible Ladybirds, Respectful Butterflies & Honest Bumblebees
Fees for 50 weeks, 30 hours term-time-only, 15/30 hours stretched - please see below.
NURSERY FEES ARE CHANGING IN SEPTEMBER 2023
Scan the QR Code for our Fee Structure 2023-2024 or open the PDF attached.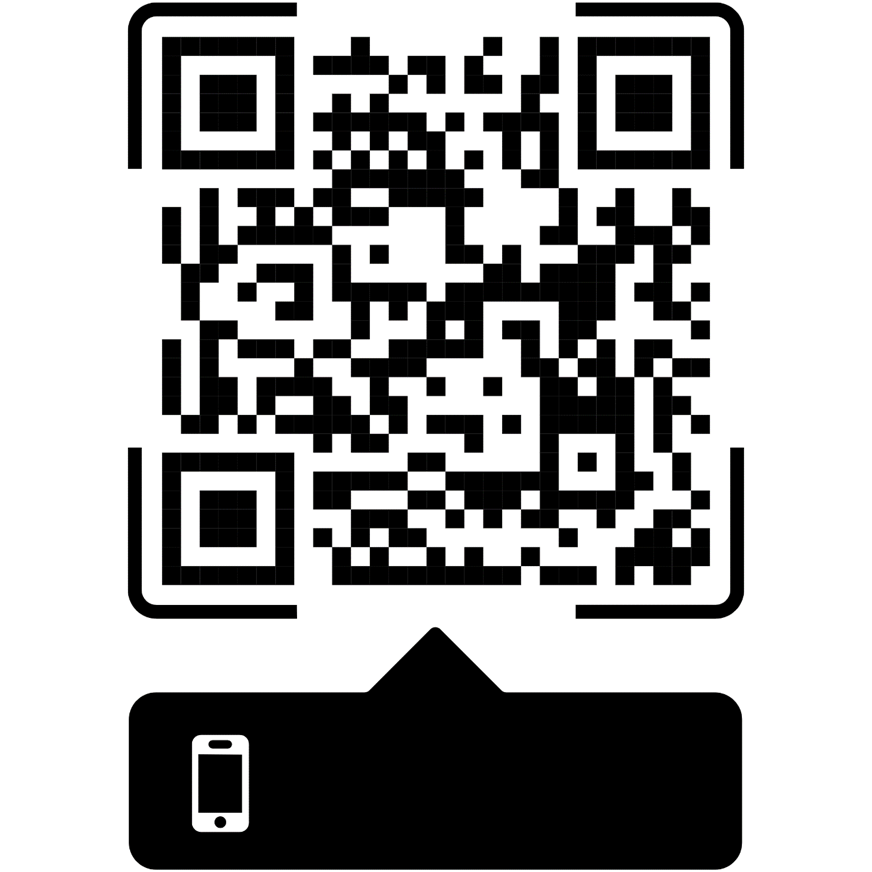 Daycare Applications
This is for 6 months-2 years/2-3 years and 3–4 years for full wrap-around care from 8am-6pm.
From the 1st of November 2023 we will be charging an admin fee of £10.00 to be placed on and remain on the day care waitlist.
A non-refundable payment of £10.00 will need to be paid to the schools bank account. Details are below.
Bank Account
REAch2 Academy Trust Woodside Primary Academy

Sort Code
16-12-21

Account Number
10122916
Bank Name
Royal Bank of Scotland
5 Church Street
Sheffield
S1 1HF

Daycare Settling Week
For all daycare children we have a one-week settling period and this is charged at £200.00.
This is charged the week following the settling period and is invoiced using the Blossom app (details below)
Nursery Invoices - Blossom

We would like to introduce you to the Blossom App for making payments to Woodside Nursery. Blossom is an educational platform which the nursery uses to take payments.
The nursery is open for 48 weeks, and we are closed for 4 weeks, 8 bank holidays and 5 INSET training days. This is standard across most nurseries and the daycare terms and conditions state that you are required to pay for these closures.
Even though the nursery is open for 48 weeks, we charge for 50 weeks. This is to account for additional resources and also for food and staff training costs.
The fee is spread over 50 weeks and then equally divided by 12 months (pro rata). This means that you pay the same amount every month even if the nursery has a closure period.
Invoices are sent on (or around) the 1st of the month in arrears for the month before.
Once your child is registered, you will receive an email welcoming you to Blossom and inviting you to download the app from the app store to your mobile phone and/or device.
The settling invoice for £200.00 is usually sent the week following the settling period.
The first invoice will show a pro rata amount which will be reduced if the child has not attended a full month at nursery.
The first parent on the application is automatically registered as the main bill payer, this is usually the mother of the child. If you need this changed, we can change the main bill payer - please let me know if you need this changed. We can send the invoice to both parents.
Once downloaded you will see all the information we have added, and we welcome you to add information and inform us of any changes in the circumstances section.
You will need to use the app for fee payments, and I have attached more information about how to use the app to make payments.
If your child is unwell for any reason on a day they usually attend or you take holiday you will still pay the full fees for that month under the nursery day care terms and conditions.
Tax-Free Childcare
You can make tax-free payments using your tax-free account.
You will need to make these directly to the school's bank account and this will be marked as paid by our finance officer.
The school bank details are
Bank Account

REAch2 Academy Trust Woodside Primary Academy



Sort Code

16-12-21



Account Number

10122916

Bank Name
Royal Bank of Scotland
5 Church Street
Sheffield
S1 1HF