Arts
Woodside values the arts for their power to engage and inspire children to participate in learning, which is evident in the immersive learning pedagogy of the school. Creative classrooms reflect the topics being studied by each class and allow children to work in a variety of different ways. Creative activities benefit all pupils but are particularly useful in allowing access to the curriculum for EAL and SEN students. Educational visits help students contextualise their learning in the wider world and students have the opportunity to see art and artefacts first hand through visits to museums.
Over the past 12 months the academy has significantly increased the number of external artists working with the school, in order to provide more opportunities for pupils to experience various forms of the arts. These have included an artist in residence; whole class professional music teaching; the introduction of guitar, piano and violin lessons; dance lessons; and African drumming and song writing. Click here to read about some of these great opportunities!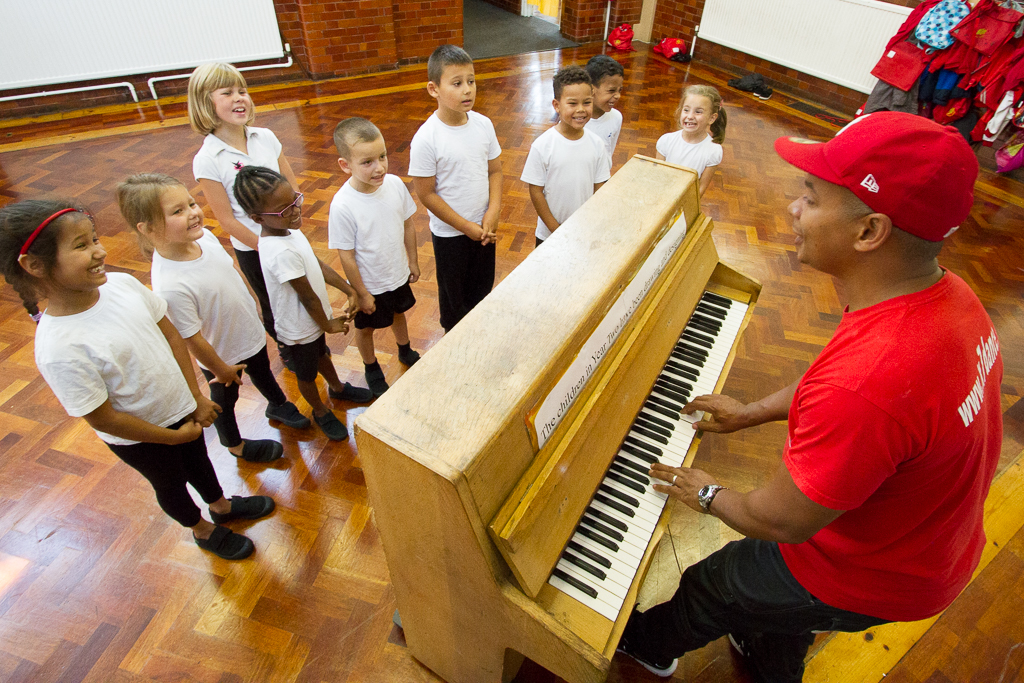 While the entire process of being involved in the arts is important, we enjoy being able to create outcomes for the whole school community to celebrate. Last year, our musicians performed to parents and the school community at our Summer Extravaganza, the E17 Arts Trail, and various summer concerts. Pupils who learned to dance or drum also performed for parents at various times throughout the year, and our Year 5's even performed at the Royal Albert Hall! Such shows and performances further aid the development of pupils' creative thinking, confidence and public speaking as well as the arts themselves.
Visitors to Woodside will notice our participation in the arts through the many visual displays around the school. Showcasing these displays is really important for us as they extend pupils' learning experiences outside the classroom, as well as creating a bright and stimulating school environment for all to enjoy. We take pride in our art and display work, which was praised by Ofsted in our May 2014 inspection – "Exceptional artwork enriches pupils' spiritual, moral, social and cultural development".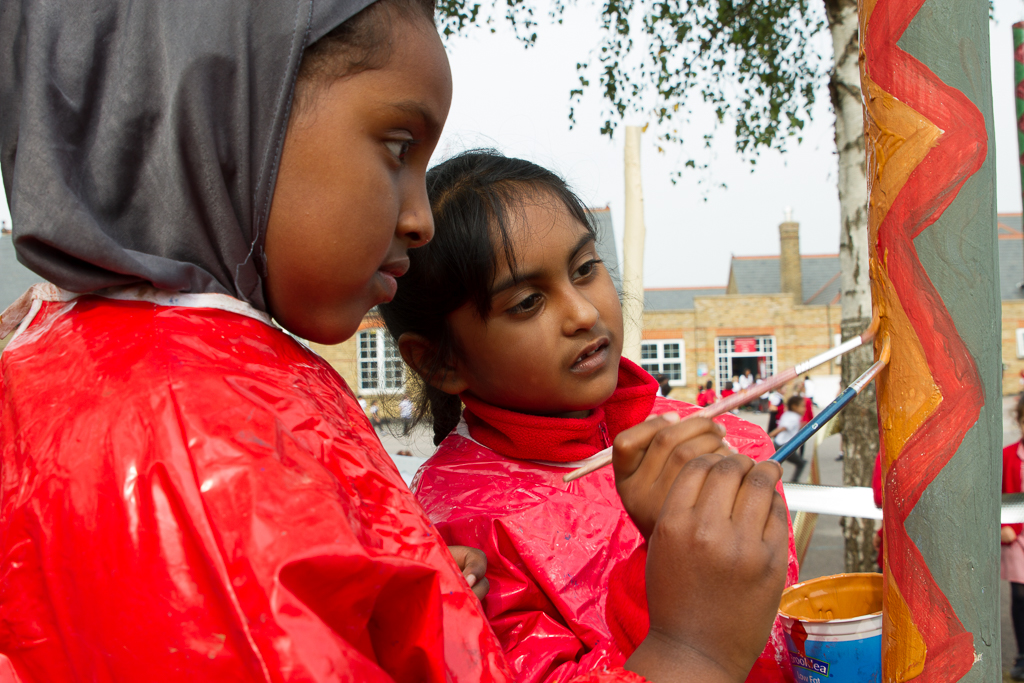 This academic year we aim to further improve our arts offering by both increasing the number of arts-related hours available and also broadening our arts curriculum. We have recently appointed full-time art, drama and dance teachers. There are also plans for exciting new groups, such as a photography club, and the Woodside Choir who performed a christmas carol fundraising concert - click here and scroll down to 17 December 2014 to read all about it!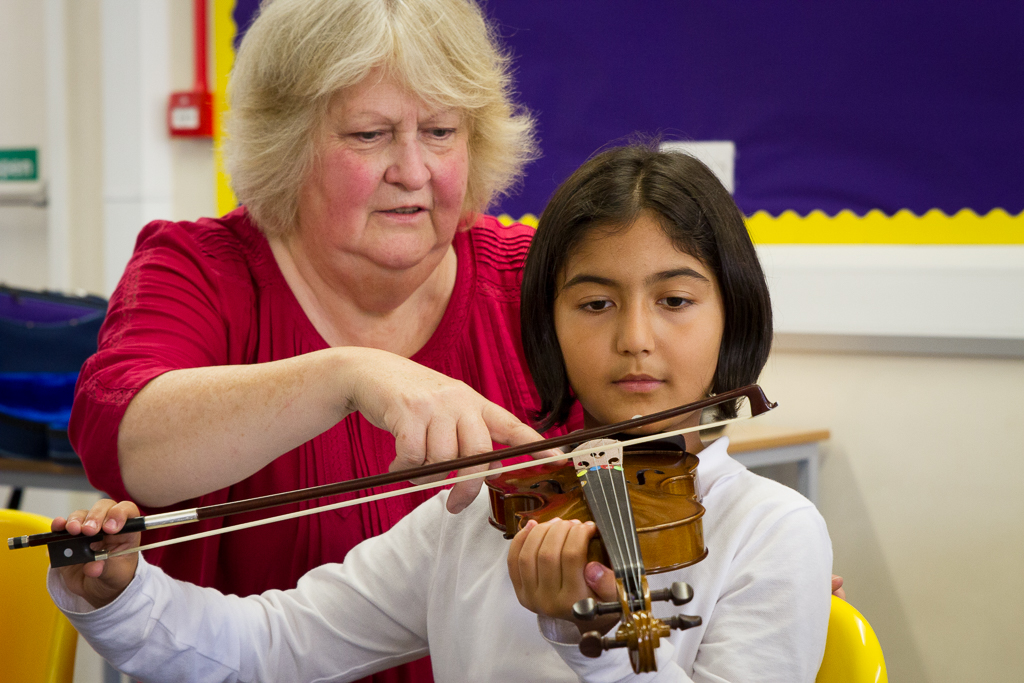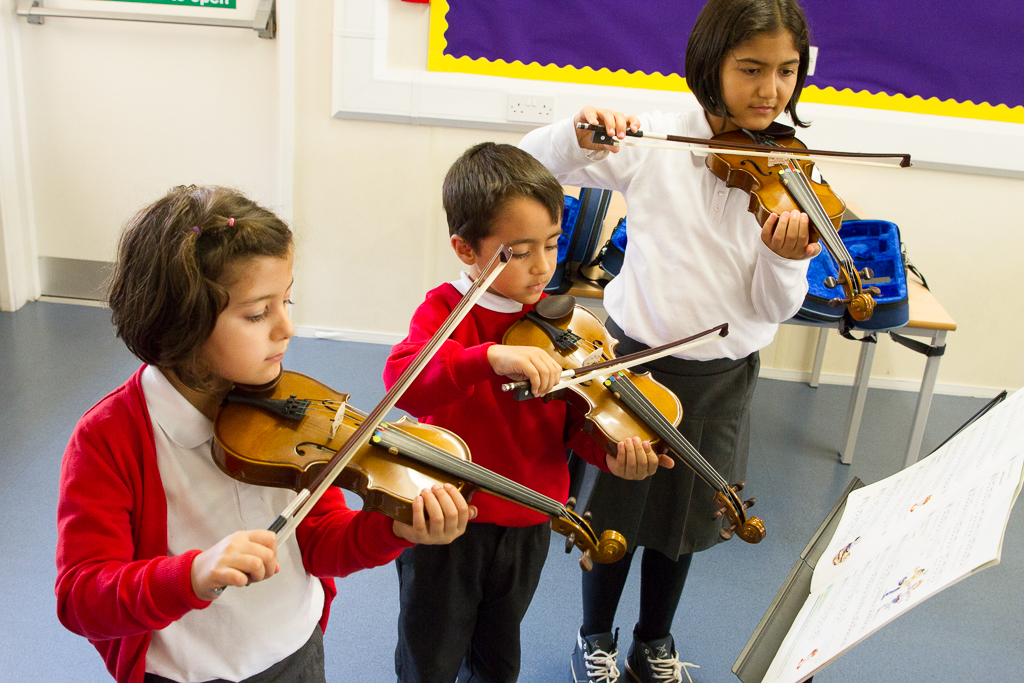 Similarly to last year, all pupils will either perform or exhibit their work throughout the course of the year and we look forward to welcoming parents and carers to these special events. Once dates and times have been confirmed you can find them on the school calendar in our news and events section.