5S (Sycamore)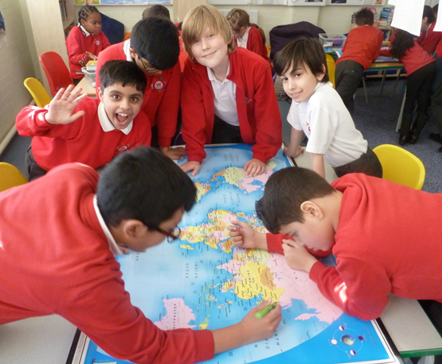 Welcome to 5S!
Our class teacher is Miss McDonnell and our LSA is Miss Jacqueline.
We believe in synergizing; our mantra is 'team work makes the dream work'! We recognise that anything is possible if you work hard, support one another and put 'First Things First'. We celebrate each other's achievements and our own by collaboratively stating "You.Are.Amazing!" It makes us feel positive, supported and encouraged.
Alongside becoming experts in Maths, Reading and Writing, we are excited to build our expertise in Science, Music, Geography and other Foundation Subjects. We will do this by building our musical repertoires, improving our knowledge and understanding of Maps and by planning and carrying out more scientific investigations.
This year, we will take part in a multitude of extra-curricular activities and visits such as the Tower of London, the Natural History Museum and even a trip to Sky Studios! Many of us also take part in sporting events, with the many sports teams Woodside has to offer and concerts with the school choir.
As well as our class mantra, the ethos and morals within 5S encompass all aspects of the 7 Habits of Effective Children. We ensure that we are always supportive, kind and courteous to one another and treat each other with the upmost respect.
If you would like to see some of the work we have produced, you will find us on Bridge Site.