4H (Hornbeam)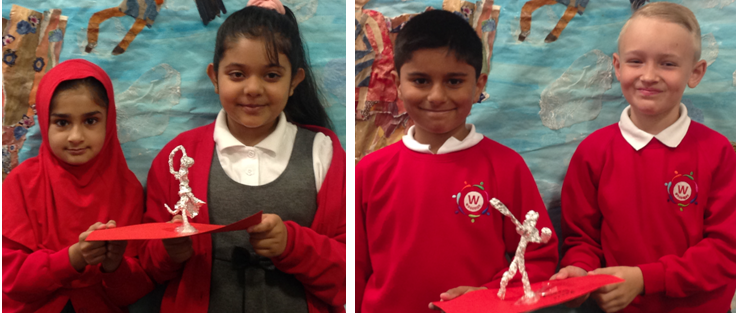 Welcome to 4H!
Our class teacher is Miss Ojo.
We are enthusiastic learners who are very much looking forward to the year ahead. In our class, we believe in finding the fun in learning.
Our ethos encompasses all elements of the 7 Habits of Effective Children. We especially love to synergize together and we enjoy being a team! We work hard and we play enthusiastically together.
In 4H we are committed to meeting the needs of all pupils and to valuing the contributions each pupil makes. We always ensure that each and every child is valued as an individual and encouraged to express and articulate their own views and opinions so they can participate fully in the wider community.
We love that 4H is made up of people from all over the world and with different religions, cultures and experiences.
As well as following the class rules that we created together, we use the school values to ensure that we treat each other politely, with respect and kindness. You are welcome to visit our classroom on bridge site where you can see these skills in action.
Recently, we have started to think about our mental wellbeing, so practice a mindfulness meditation each day. This helps us to be focussed and ready to learn.
As well as becoming experts in Reading, Maths and Writing, we are excited to learn more about the creative elements of the curriculum. We are building our knowledge of the world around us through exploration in Science, Music, Geography, History, Art and other foundation subjects . This includes PSHE, where, through various activities, we think about and explore how to 'be me in my world', exploring fossils and rocks in Science by carrying out investigations, understanding different religions and the world around us and discussing key events and conflicts that occurred in the Ancient Egyptian era.
We LOVE to read in 4H, and are really enjoying our class book: The Train to Impossible Places by P.G. Bell. If you would like to see some of the work we have produced, you will find us on Bridge Site.
The children made sculptures out of tin foil. We were inspired by the artist Alberto Giacometti. The other photos are the children as Pharaohs.