2H (Hornbeam)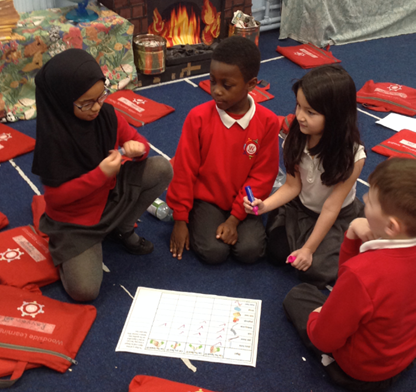 Hello and welcome to 2H! Our class teacher is Miss Martin and our LSA is Miss Karen.
In class, we believe in abiding by the 7 Habits of Effective Children, especially 'Putting First Things First'. We understand how important learning is to make our dreams and goals achievable. We have been working on perseverance this year and we know that it is important to not give up, face the challenge we may meet and succeed in them. We love working independently, but we especially love synergising with each other. We get to celebrate our achievements with reward time and celebration assembly.
In 2H, we love all subjects as we get to learn in fun, creative ways. As well as learning Maths, Reading and Writing, we get to develop our knowledge of many other subjects such as Geography, History and Science. We love discussing why these subjects are important to learn about, for example in Science we have been learning about the oceans and how climate change and pollution are affecting them. We have also been learning about materials, how music can be descriptive and different religions. We love the engaging lessons where we get to investigate and teach each other our findings!
This year, we will take part in a many amazing, exciting educational visits such as a trip to the pantomime and the Golden Hinde! We even get to go behind the scenes with the London Zoo during a live Skype session. We all enjoy 'Sharpening the Saw' by attending many extra-curricular clubs like Arts and Craft, Hockey and many more. Some of us even represent the school for sporting events.
In 2H, we have incorporated the 7 Habits of Effective Children and Woodside's core values: we show kindness and respect to everyone. We come to school determined and confident to be proactive to make our day wonderful by fully engaging with all the exciting learning opportunities.
If you would like to see some of the work we have produced, you will find us on Forest Site.