WEEK BEGINNING 22ND JUNE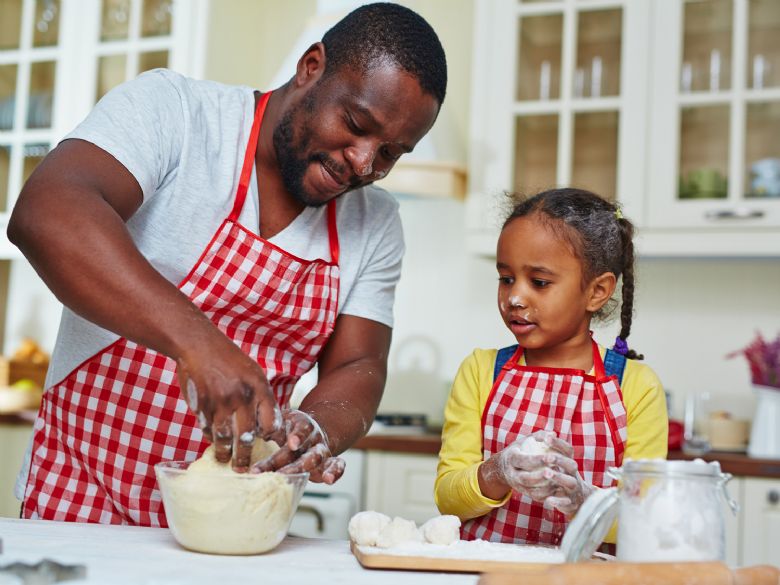 With some children being home all day, we will start the week with some soothing meditation and then do some mindfulness cooking making some yummy foods with our family. We will also practice our warrior poses and do our own version of an egg and spoon race.
Day 1 : Can you hear that sound ?
Today we will focus on our sense of listening and we will really be getting our 'mindful ears' on to pay attention to the different sounds you hear. When you are ready, click here
Day 2 : Mindfulness cooking
There will be more cooking to get through and mouths to feed, which offers the perfect opportunity to get children stuck into some mindful cooking and baking – while learning multiple new skills at the same time! This simple means making something together and taking time and patience to really enjoy the process. To further use the senses, encourage your children to describe the colours of the ingredients, the texture of the food during different parts of the process, and notice the different forms the meal has taken, from start to finish.
Day 3 : Being Thankful
As we have discussed before being thankful is an important part of mindfulness and it's something we can do daily with the whole family. We are going to explore today gratitude. To do this we need to express gratitude by going back and forth with your child (for as long as you can!) to name as many things possible that you are grateful for. Let's see how many things you can come up with !
Day 4: Being focussed and synergising
We all know at Woodside how important synergising is and today we will look at how we can team that up with being focussed. To do today's activity, you will need: A spoon and some water (or a spoon and a potato) per team.
Similar to the egg-and-spoon race, this game teaches both focus and body awareness. The idea is to carry a spoon full of water to the next person without spilling a drop. You can make it into a relay race if you are playing with the whole family. To take it to the next level, ask your child to walk backwards or sideways while balancing the spoon. Don't forget not to spill anything.
Day 5 : Warrior Pose
Today's mindfulness activity will look taking away our worried thoughts and is simple to do and can be practised daily. To do this they will need to stand up tall with your feet wide apart. Turn your right toes out and press your left heel away. Bend your right knee deeply, stretch your arms out at shoulder height and make like a surfer. Keep that pose for a few relaxed breaths, feeling the strength of your body, then shake out your legs and try it out on the other side.
Have a great week and join Miss Brown at 11am - 11.15am for a guided mindfulness session .