RC (Cedar)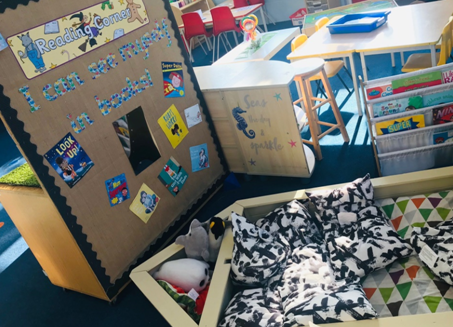 Welcome to Reception Cedar!
Our class teacher is Miss Wilson and we are supported in our learning by Miss Humphrey (EYP).
We are a kind and considerate class who always try our best. We use the '7 habits of happy kids' everyday to help us learn and grow. We are proactive and always begin with the end in mind, putting first things first. We always try to synergise with our friends and seek first to understand them, then to be understood.
Our learning is unique and that's what makes it special.
In our writing some of us are writing initial sounds and using our phonics knowledge to create graphemes, while others are using our phonics knowledge to segment and write words. We've read and enjoyed so many stories so far this year while exploring our first topics of Superheroes. We still have so many exciting topics to study including: Celebrations, Space and Growth.
In maths we are counting to twenty, matching numeral to quantity and working towards finding one more or one less. We have lots of strategies to help our maths e.g. touching and counting.
By the end of the year, we hope to be ready for Key Stage One. Our learning isn't just maths and literacy we develop our emotions, friendships and learn how to keep ourselves healthy.
We've got lots still to look forward to and we are so excited to keep learning in Reception.
If you want to see some more of our learning you can find us in Forest site. Here's a photo of our class reading boat.