Parent and Community Engagement
At Woodside we believe that the school should be the hub of the local community. We have begun to develop this vision by hosting a number of community events over the last academic year.
Fireworks Night
On 6th November 2018, over 1400 parents, pupils, family members and local residents enjoyed our Fireworks Extravaganza.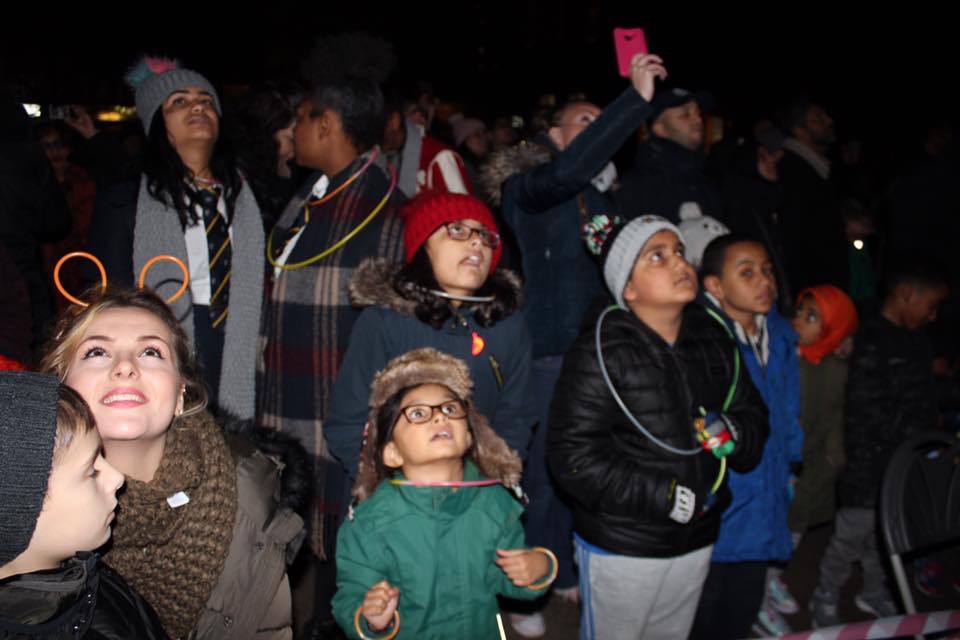 Christmas Market
Woodside held our inaugural Woodside Magical Winter Christmas Market & Pantomime on 1st December 2018. It was a wonderful mix of local community traders, non-Walthamstow traders and members of Woodside community selling their wares in our custom built Christmas market stalls. Over 1100 people joined us on this festival occasion in what was a very successful event. We look forward to an even bigger event in December 2019.
Parent School Association Team (PCA)
This year we have developed the idea of forming a Woodside parent and community group. This new group will support the school's vision of becoming the hub of our local community. This will strengthen the school's partnership with our parents/carers, develop fundraising avenues to supplement curriculum experiences for pupils and support local and international charities.
Their first venture will be supporting our International Food Festival on Saturday, 13th July 2019.
If you wish to join this group please contact the school office on 020 8520 5168 or email: school@woodside.waltham.sch.uk, for more information. Below are the next meetings date and time. Anyone and everyone are welcome to join.