Easter Learning
Welcome to your Easter break - a very different one this year! To help keep you busy over the holiday, we have created a whole school Easter Home Learning sheet with some fun activities that you can enjoy with your family!
Please note that weekly home learning tasks will begin on Monday 20th April 2020. Each week's tasks and their supplementary resources will be uploaded every Monday morning by 10am.
Wishing you a safe and happy Easter.
Woodside Primary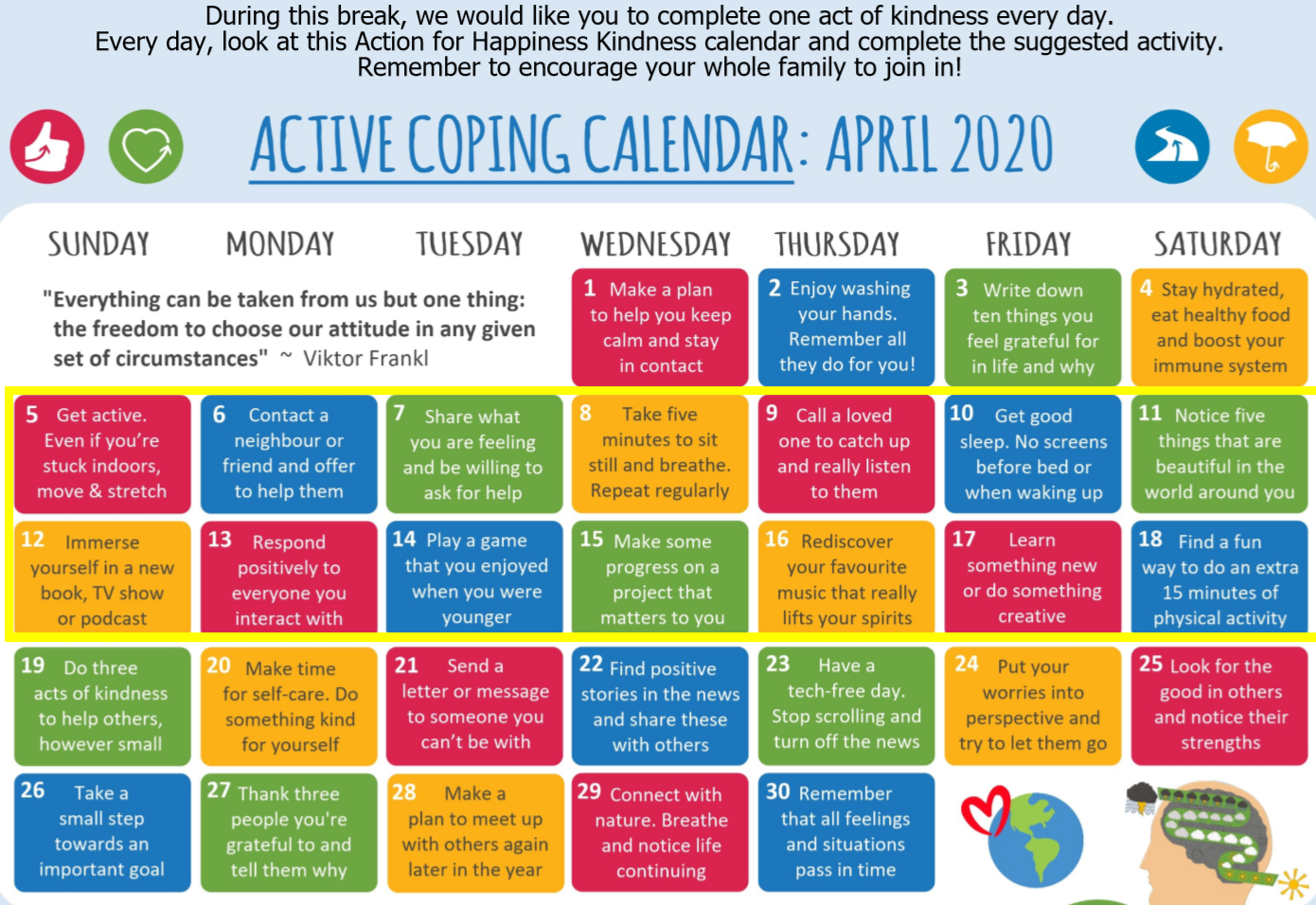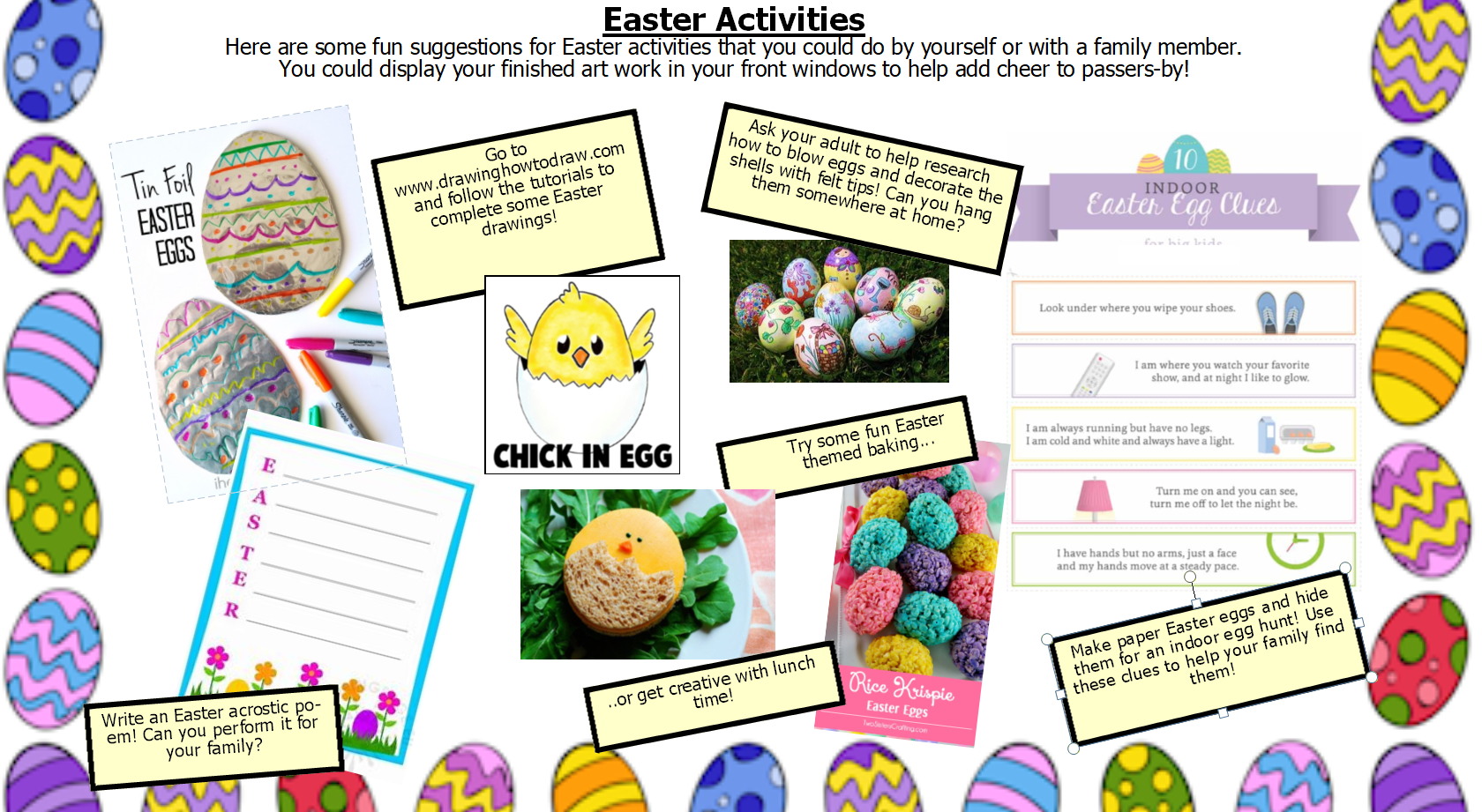 Easter Activities
Here are some fun suggestions for Easter activities that you could do by yourself or with a family member. You could display your finished art work in your front windows to help add cheer to passers-by!
1. Try creating a decorative tin foil egg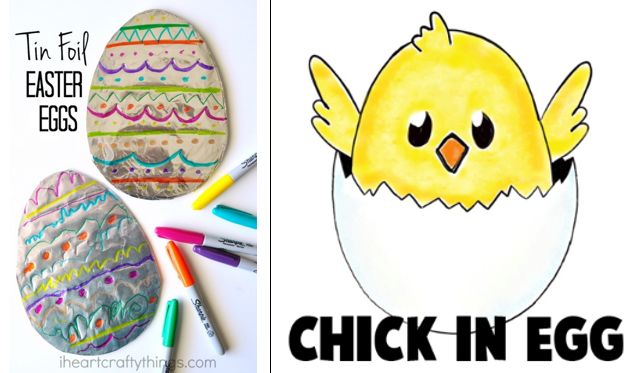 2. Go to www.drawinghowtodraw.com/stepbystepdrawinglessons/?s=easter and follow the tutorials to complete some Easter drawings!
3. Write an Easter acrostic poem! Can you perform it for your family?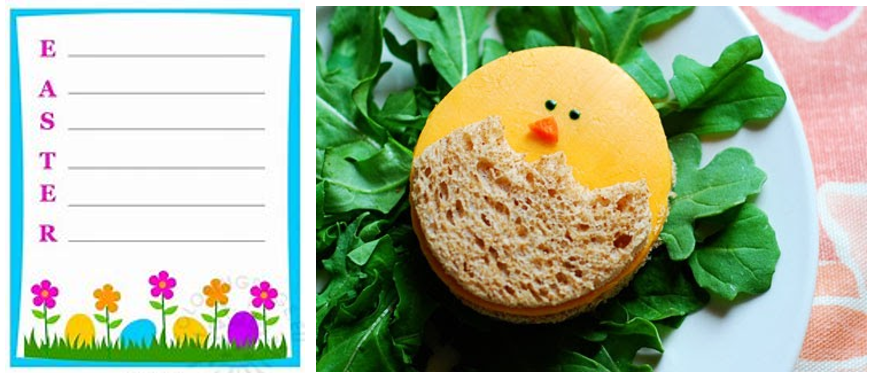 4. Get creative with lunch time!
5. Ask your adult to help research how to blow eggs and decorate the shells with felt tips! Can you hang them somewhere at home?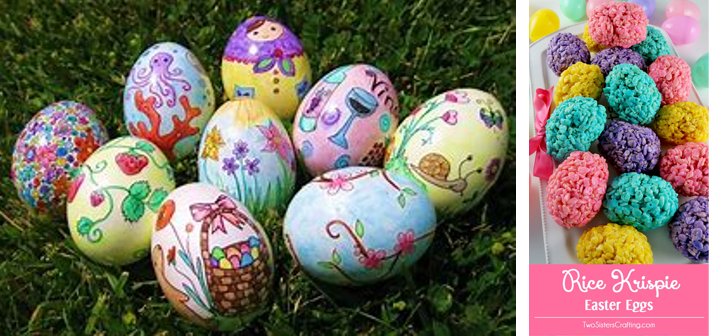 6. Try some fun Easter themed baking, like Rice Krispie Easter eggs
7. Make paper Easter eggs and hide them for an indoor egg hunt! Use these clues to help your family find them!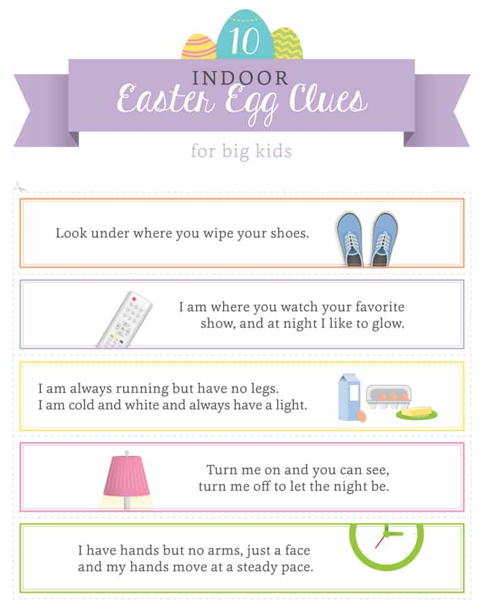 Please see below for a downloadable PDF file of all the ideas highlighted above.