5R (Redwood)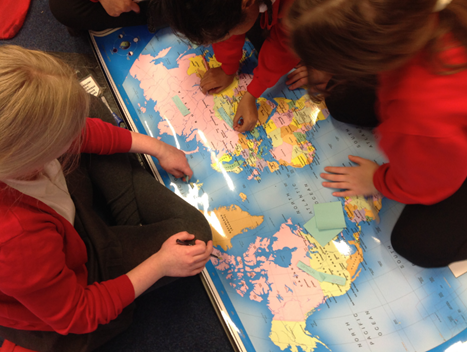 Welcome to 5R!
We are all hard workers, creative thinkers and problem solvers who actively use the 7 Habits of Effective Children to help us be the best versions of ourselves this year. Our class teacher is Miss Daisley and our LSA is Ms Farzana.
Our class mind-set is focussed on recognising our achievements and understanding that we are always growing, learning and improving – we will never simply 'rest on our best'. We also understand that 'Your best will always get better'. As a class, synergizing is an important part of this, by working together, sharing our knowledge and ideas and collaborating we can support each other with our learning. We will not give up when facing challenges but work together to find solutions.
As we become experts in Maths, Reading and Grammar, we are also excited to be exploring other creative elements of the Curriculum, including studying and replicating the work of famous artists, building our knowledge of how the world works, using and reading maps, understanding the history that helped to build the world around us and carrying out more scientific investigations.
Educational experiences are a huge part of our learning here in Year 5: we participate in visits to the Tower of London, the Natural history museum, the Science Museum and the Greenwich observatory. We also take part in a fantastic natural disasters drama workshop in the spring term.
In this class we will ensure that we look after our wellbeing and the wellbeing of our peers, our 'mindful minutes' give us time to focus and reflect on how we are feeling and why. As a class, we strive to show fairness, equality, equity and respect to all. By being a class of positive thinkers, we will create a safe and inviting environment for all those who wish to join us.
If you would like to see some of the work we produce, you will find us upstairs in Bridge Site.