4C (Cedar)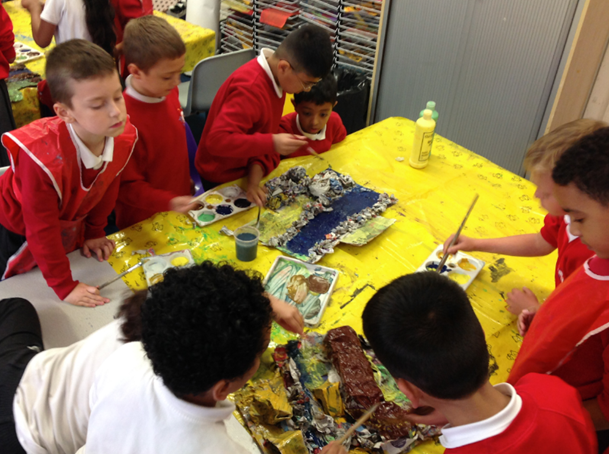 We are 4C!
Our class teacher is Miss Merry Wright and our LSA is Miss Sahina.
In our class, we believe in finding the fun in learning. We participate fully in every lesson to get the most out of it, and we love thinking outside the box to find unique, creative approaches to tasks we are given. We all look after each other in 4C; we are a very friendly class who help each other to achieve a common goal. No-one gets left behind, left out, or unappreciated in 4C. We encourage each other to succeed and be the best that we can be.
In English, we are focusing on developing a variety of sentence structures and using adventurous vocabulary to make our writing engaging for the reader. We LOVE to read in 4C, and are really enjoying our class book: Harry Potter and the Philosopher's stone.
In maths we are all working really hard to learn our times tables. We our practicing daily because we know that they are the building blocks to mathematical success.
Aside from our core learning subjects, we will also be building our knowledge of the world around us through exploration in Science, Music, Geography, History and other foundation subjects. This includes creative art projects, building working torches, carrying out scientific experiments and mapping out Viking raids!
To support our learning this year, year 4 go on a number of fabulous adventures in the form of educational visits. Just some of these amazing opportunities are horse-riding, museums, Viking workshops and canoeing.
The ethos and morals within 4C will encompass all elements of the '7 Habits of Effective Children'. In this class we will ensure that we look after the wellbeing of ourselves and others, we will always be courteous and polite, we will show kindness and support each other in everything that we do and we will treat everyone with respect.
If you would like to see some of the work we have produced, you will find us on Bridge Site.​