4C (Cedar)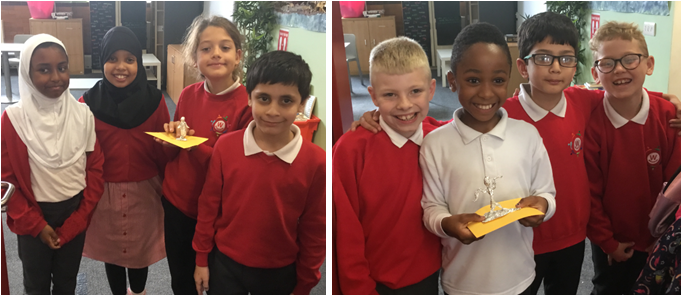 Welcome to 4C!
Our class teacher is Miss Vaughn and our LSA is Ms. Bibi.
We believe in being proactive by taking responsibility of our own learning. We enjoy synergising with our peers and we endeavour to put first things first by prioritising our tasks. Each day, we motivate each other by encouraging one another to sharpen the saw so that we have a balanced lifestyle of work and play.
Self-belief and self-confidence plays a major part in our class. Our motto is 'if we believe it, we can achieve it!' This helps us to enjoy our learning; from our core subjects to our foundation subjects.
In Year 4, our topics are very exciting and we have a lot of fun learning about the Ancient Egyptian, the Vikings and All Creatures Great and Small.
Within 4C, we practise the 7 Habits so we can become highly effective individuals. In order to be successful in life, we strive to uphold the Woodside Primary Academy's 'Seven Life Values'.
Please take a look at some of our fun and engaging learning activities we do in class.