1R (Redwood)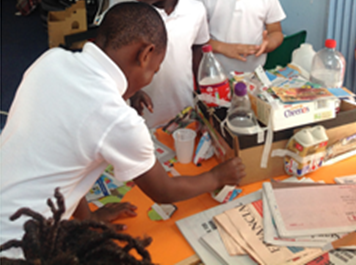 We are 1R and we can be found in Forest Site.
Our teacher is Miss Subang. Our TA is Miss Debbie and our LSA is Miss Iliana. We have settled well into Year 1. We are excited that we will be having a visit from the London Zoo.
During this year, we have been learning skills such as sounding out and blending, writing sentences, counting to 100, solving number sentences, drawing and more. These skills will help us to be successful throughout our time at Woodside Primary Academy and beyond!
We are a class of creative and caring children, who follow the 7 Habits of Effective Children. We try to 'Be Proactive' whilst 'Synergising' with our friends to manifest our dreams. In Year 1, we are striving to produce our best possible work by forming our letters and numbers neatly and correctly and drawing beautiful pictures through artistic techniques. We will also be exploring a wide range of fiction and non-fiction texts to inspire our literary creations. We will do this through Habit 2 – 'Begin With The End In Mind'.
This year, we are focussing on improving our phonics and applying this knowledge to our writing. We ensure that we read at home and in school to become independent readers. Our reading skills can help us spell words and master grammar rules. It can also give us ideas when we are writing our sentences independently.
In maths, we will be counting forwards and backwards to the number 100. We will use lots of wonderful resources such as cubes, counting beads, number lines and tens frames to become more confident in adding and subtracting. To become maths superheroes, we must learn how to solve number sentences through counting all, counting on or using our number bond knowledge.