1R (Redwood)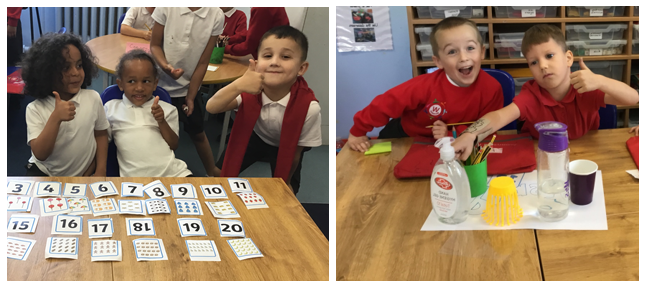 Welcome to 1R!
Our teacher is Miss Green and our LSA is Miss Le Flock. You can find us at Forest Site!
We are a class of kind, creative and friendly children who make positive choices and try our very best across all of our learning. We are passionate about our learning and understand that we can all get a little bit stuck sometimes, but we know that making mistakes helps us to learn new things. In our class, we follow the 7 Habits of Effective Children and focus on being 'proactive' and 'putting first things first'. 1R always work together as a team. We take responsibility for taking care of our classroom and toolkits, and we love to celebrate each other's achievements, helping each other to achieve our goals.
This year, we will focus on improving our phonics knowledge and we will be phonics experts by the end of the year. We know it is very important to practice our reading at home and at school so that we can become confident in reading. We will also be exploring a wide range of exciting core texts, including stories, non-fiction texts and poetry. These books inspire our imaginations and expand our vocabularies which we use in our writing.
In maths, we will be learning about numbers to 100. We will use ten frames, cubes and other exciting resources to become more confident in understanding place value, adding, subtracting, multiplying and dividing.