1C (Cedar)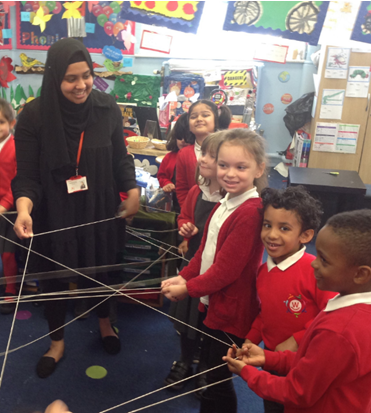 Our class teacher is Miss Malik and our LSAs are Miss Lisa and Miss Mary.
We are incredibly excited to have entered Year 1 and are looking forward to working collaboratively, to build on all the fundamental skills we learnt during our time in Reception. We will revisit and cultivate our knowledge of phonics, sentence building, and early number principles. This will allow us to grow an understanding of story structures, subject specific vocabulary and how to use learned facts to solve problems.
In addition to becoming experts in Maths, Reading and Writing, we are excited to grow our expertise in Science, Music, Geography, History and even RE. We will travel back in time to explore and investigate the wonderful people behind our infrastructure and then follow the River Thames from East to West to discover all the amazing places in our home city, London. To make things even more exciting, we have a multitude of educational visits. Our favourite so far has been Shrek World but we think The London Transport Museum and London Zoo will be even better!